Brand Design
We encounter brand images in hundreds of variations every day – in social media streams, in print ads and advertorials, as banner ads and in newsletters. Much of it doesn't gain traction, quickly fading into oblivion. But every now and then we stumble upon things that are special, that stand out. Things that testify to individuality, character and high quality. Where statement and form go hand in hand and therefore create relevance in our minds.

It quickly becomes clear: visual design cannot be separated from content. Good brand design must be created in such a way that content is not played around, but is properly expressed in the first place, given an appropriate stage. The sensible starting point therefore always begins with a translation of the brand essence into the visual. What must follow is a clear system that understands corporate communication and brand design as a living entity with an increasing number of actors, channels, media and target groups, and thus has a lasting effect. We show you how!

Identity as a starting point

Good brand design is a translation from the personality and characteristics of a brand – the brand identity – into a system of visual design. It is therefore not shaped by trends and personal gusto, but is an expression and thus itself a component of the brand. Only through this it becomes:

independent. The design has clear reference points that are individual to the brand. This creates the basis for individual, special design that is not only oriented to the exterior.
long lasting. Design that is oriented towards contemporary appearances is itself dated to the end of the trend. Orientation inward creates resilience and brand design with universal validity.
identity-forming. Good brand design represents the brand and its positive attributes on a direct perceptual level to the outside world. This creates a strong common denominator that also radiates back into the company and ensures shared brand understanding.
A strong system

Brands today operate in a multimodal way. Design must be understood, lived, and applied across diverse touchpoints by a wide range of actors – from technical service providers in web development, photographers, editors in PR work, or corporate users in work documents and presentations. This situation also calls for completely new requirements for design systems.

Good brand design is accessible. Strict sets of rules do not incentivize lively application. In addition to clearly understandable and user-friendly rules and templates, design systems must above all create freedom, show options and variety, and stimulate creativity. Only with genuine empowerment can genuine willingness emerge.
Good brand design is modular. Today, visual design takes place on various levels and channels – digital, trade shows, print, social media. More variance is added almost daily – rigid rules are no longer effective in detail. Instead, design must think in terms of content types, in modules and building blocks that can be rearranged again and again as needed, and that interact to represent the brand.
Good brand design is future-ready. If design systems have a firm foundation that defines rules independent of the specific playout, new applications, types, and modules can be developed and scaled again and again on this basis. The brand design has the potential to renew itself again and again and permanently out of itself – this creates maximum sustainability.
Good brand design is practiced throughout the company and is thus a permanent expression of brand identity. This creates identification and a real degree of effectiveness in value creation.

Process

"After all, we already have a design, so to overturn everything now is certainly a lengthy process – just to make everything look a little nicer."

Sure, no design process passes a company by without leaving a trace. And that is exactly what is important in the longer view. Because poorly functioning design systems tie up potential, make brand communication outwardly inconsistent and weak, and inwardly costly, because without clear orientation many things are repeatedly rethought, developed and designed. This is where the real budget guzzlers lie. We put our finger on the wound, to empower, make efficient and effective in the long term. We can adapt our process precisely to the specific requirements and use a special methodology on the client side to minimize resources. Here we go!

01 Framing

Sometimes the visual process starts from scratch, in other cases an evolved brand visuality already exists. Together, we look at where the biggest pain points and deficits are, what are new requirements and objectives, what can and must be preserved. We identify your greatest potentials in the design application, the 'tipping points' and find a meaningful set of definitions.


02 Projection

The development of a solid brand design requires a strong foundation in terms of content. Ideally, a well-differentiated corporate identity (LINK) already exists that can be translated into design attributes. We define content-based design routes with different focal points that serve as a valid basic framework in development and an important reference in later decision-making.


03 Development

Now comes the actual creation process. On the basis of a clear predefinition, there is usually little iteration required here, resulting in low-friction, lean processes for our clients. Especially since we never develop and present design concepts in an empty space. Logos and colors must always be seen as part of an applied system in which type and images, movement and interaction, media and channels also play a role. This makes the later brand image understandable and tangible even before the decision is made and creates security in the subsequent processes.


04 System

This phase describes the transformation of the selected system into a set of rules and visuals that makes the brand design accessible to users at all levels. This can initially be done in a very rudimentary way or in a very comprehensive way, with many media example applications and broad definition sets. Together we define which solution makes sense and is appropriate.


ADD-ON: A digital manual can be a great addition and important foundation for contemporary design understanding and brand application. Timeliness, central availability and additional downloads as a low-threshold starting point in media development are just a few of the many advantages. Contact us, we will be happy to advise you on the Digital Design Guide.

Warum wir?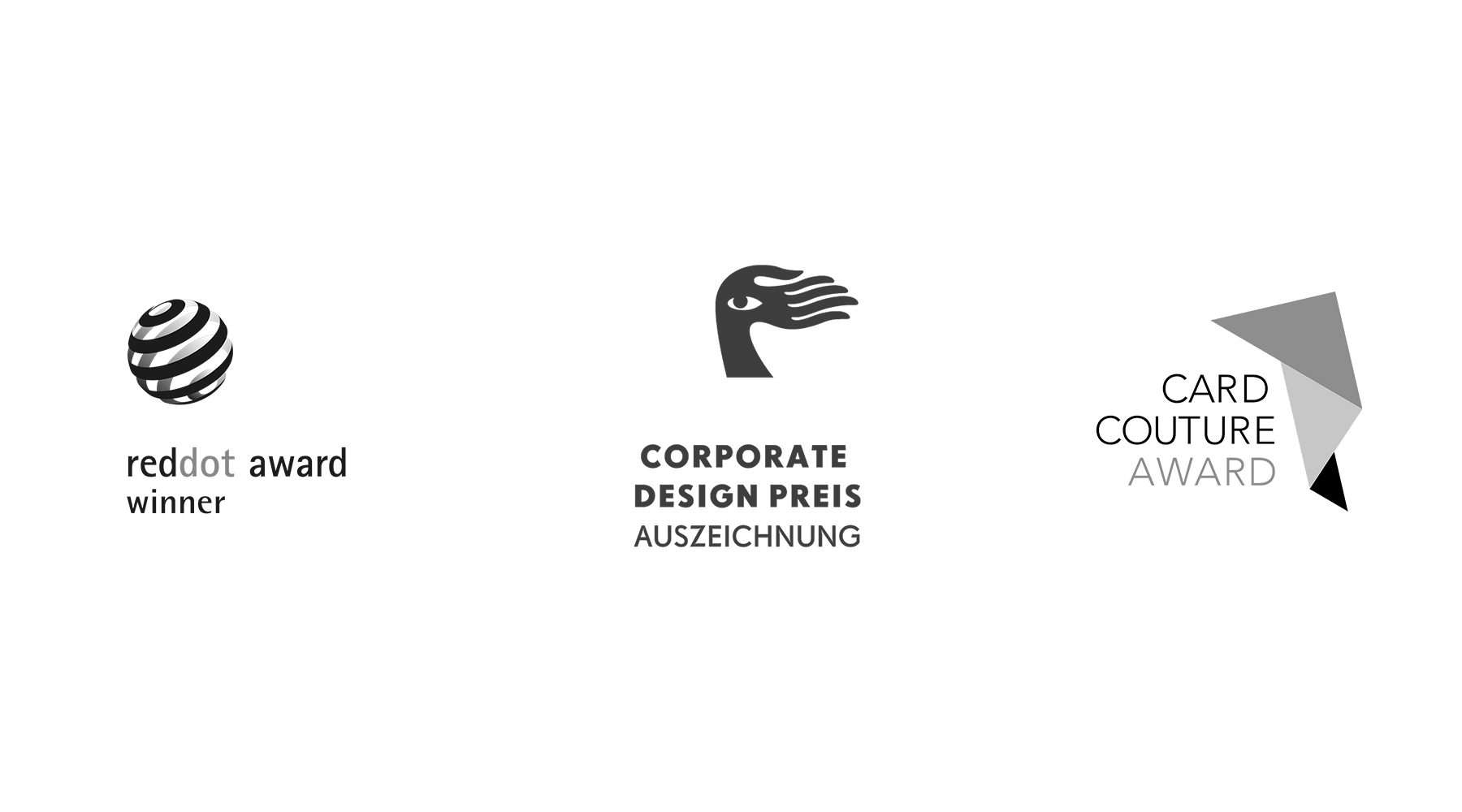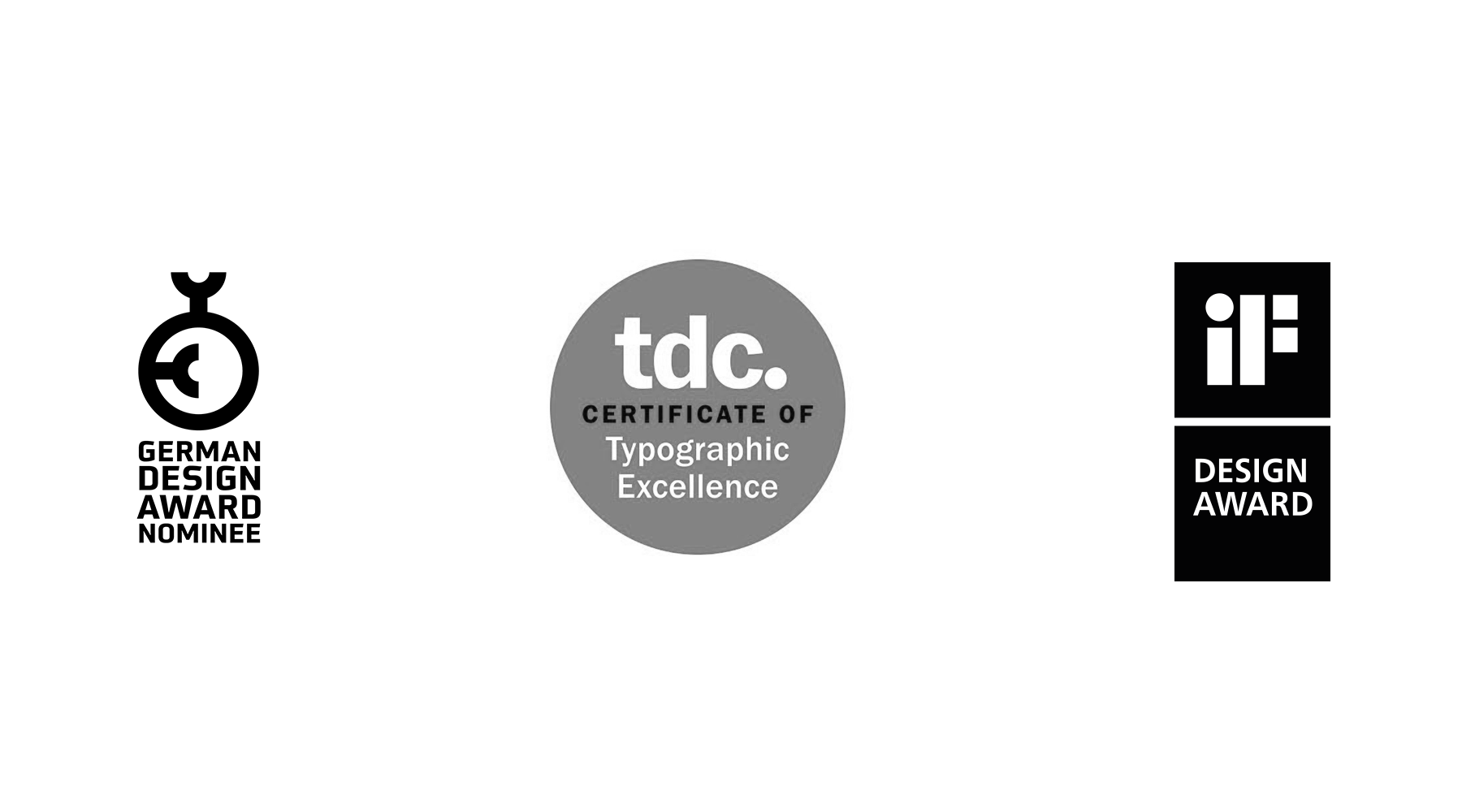 Experience and commitment

The development of brand design and design systems is not an exception for us, but daily business – often the cooperation begins in the early definition phase. Our claim is the authentic transfer, the preservation of special brand content in visual design and the creation of highly functional systems, which will be widely and permanently used.

We are proud of appreciative awards but especially of the great results in the projects. We develop and advise with passion and like to go the extra mile.

HOW CAN WE HELP YOU?
Get in touch with us now.