MFG Baden-Württemberg
Creating identification and visibility with a new brand.

MFG Medien- und Filmgesellschaft is an institution of the state of Baden-Württemberg and Südwestrundfunk. MFG's mission is to promote film culture and the film industry and to support the cultural and creative industries. MFG acts as a statewide competence center, is a public promoter of culture and the economy, and offers support measures oriented to the needs of the industries mentioned.

BRAND IDENTITY
BRAND DESIGN
COMMUNICATION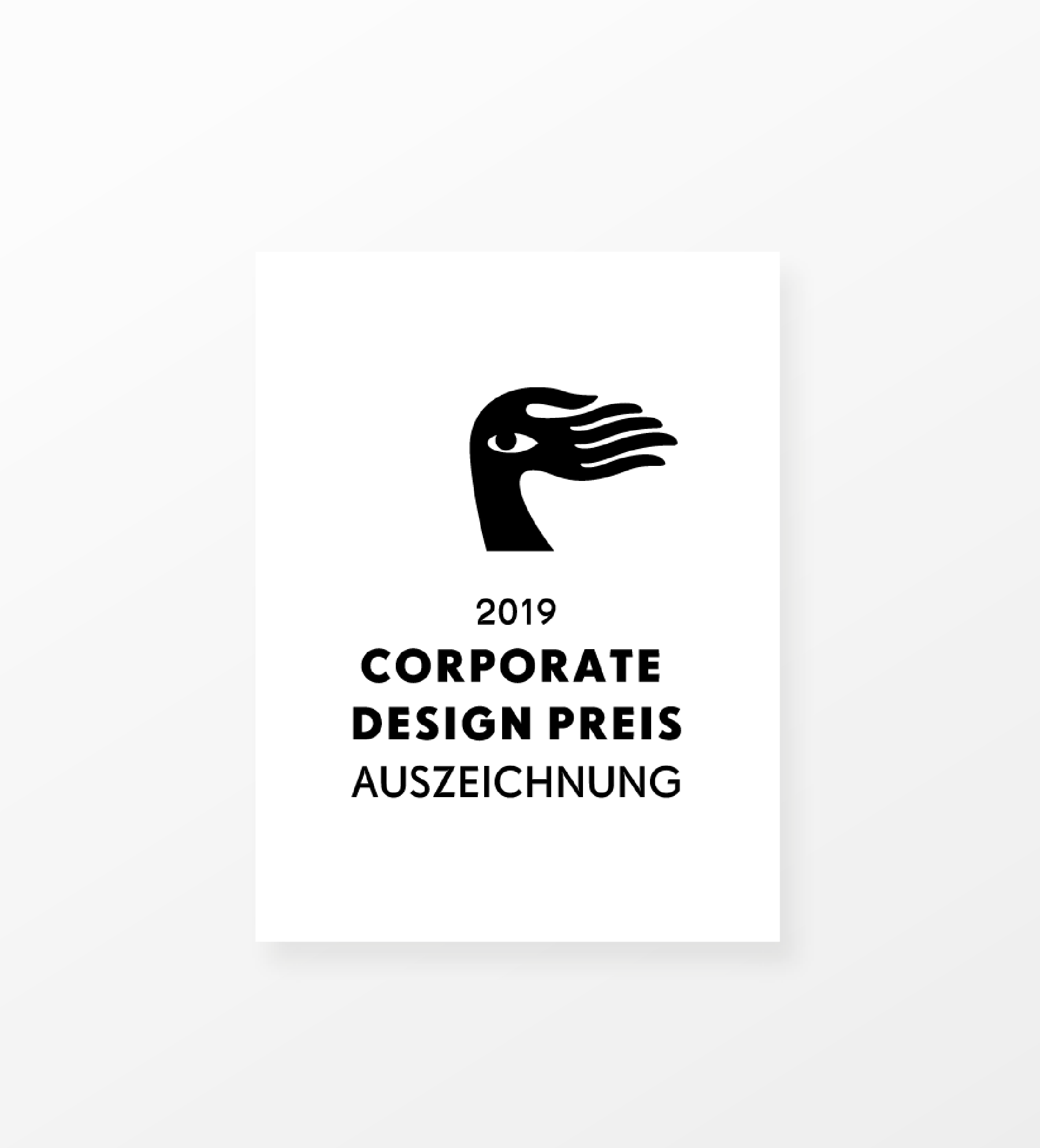 The following core communicative objectives were to be achieved in the corporate design process:

The creation of a new, contemporary image that is appropriate for the target group and has a strong identity, while at the same time recognizing the proximity to the state of Baden-Württemberg.
The creation of a consistent brand architecture and its design
The integration of existing, heterogeneous third-party brands / project brands into the own brand / communication landscape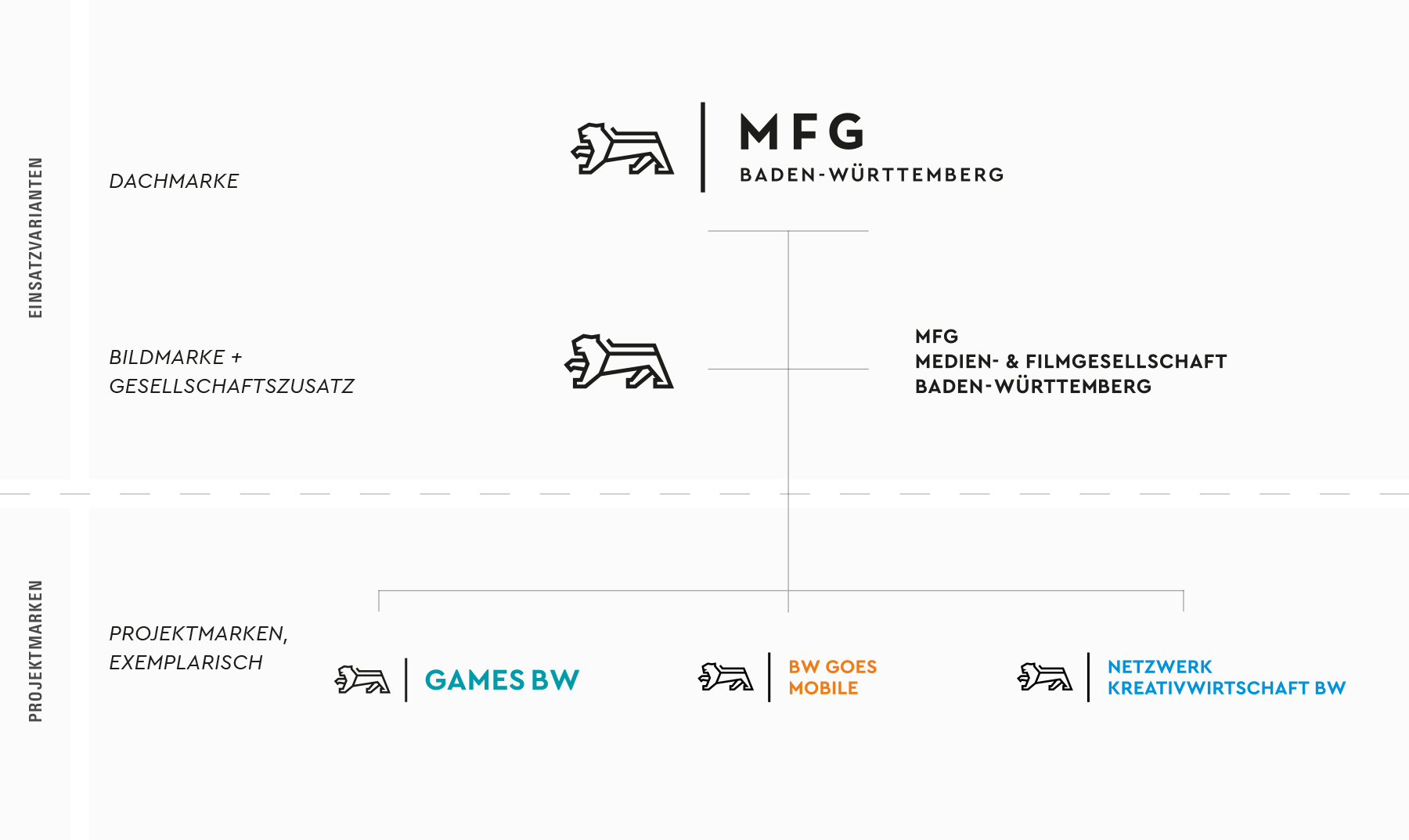 The joint work triggered a brand process that initially produced a clear role and communication system as well as a central brand mission statement:

"We are enablers!"

As a funding institution, MFG Baden-Württemberg runs a variety of different projects, competitions, qualification programs and consulting services. These are aimed at particular target groups and were previously operated as completely independent projects in terms of communication. Until then, it was hardly possible to assign them to the actual sender - MFG - and thus to recognize the portfolio as a whole. The new brand architecture systematically integrates these projects. The logos of the project brands are unified and positioned in such a way that they can be easily extended. A design framework creates cohesion while leaving room for individual design. The overall umbrella brand is 'MFG Baden-Württemberg'.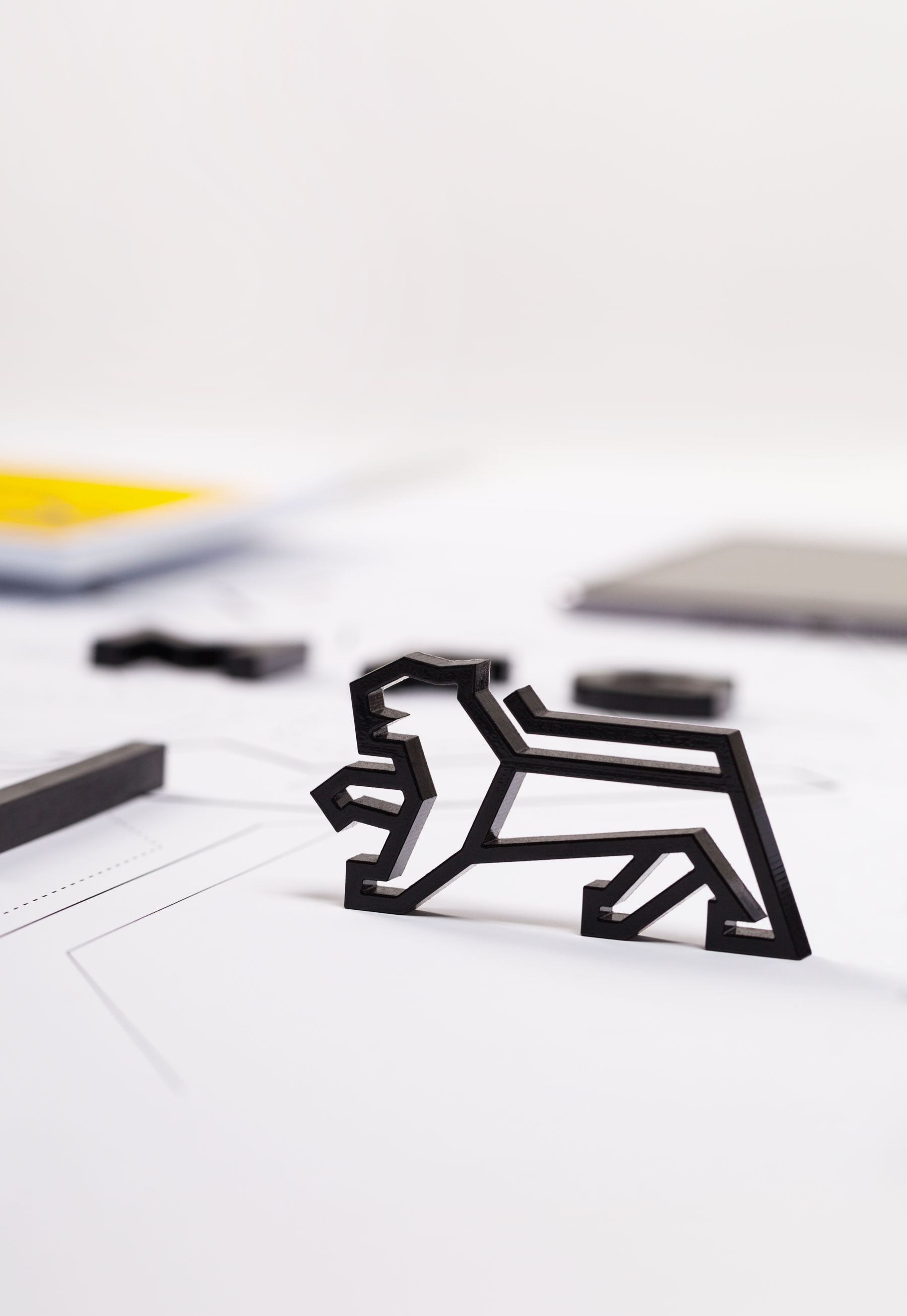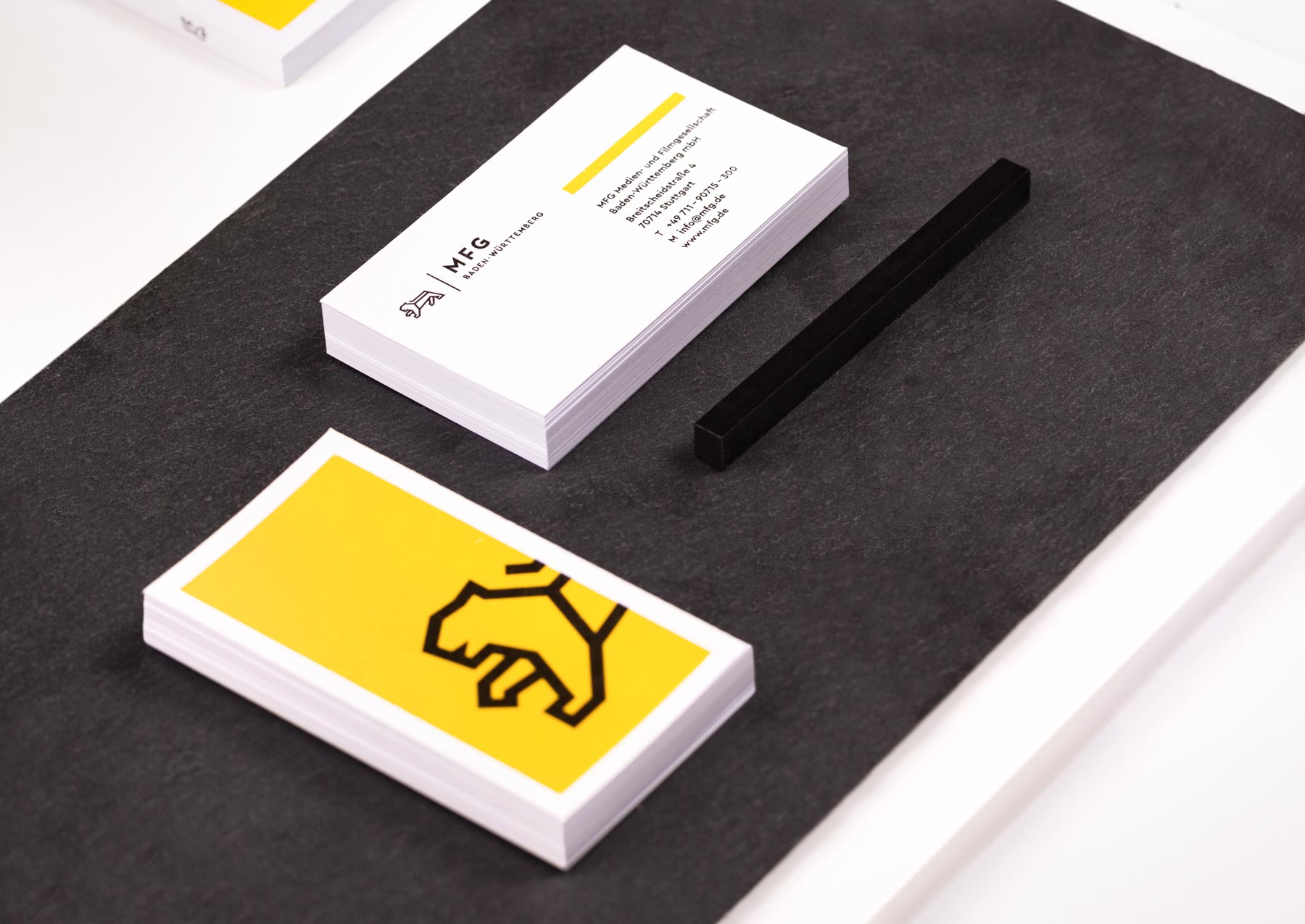 As before, the so-called 'Staufer Lion' from the Baden-Württemberg state coat of arms was to act as a single, isolated symbol as part of the MFG logo in order to emphasize the proximity to the state.The symbol was to be formed into a strong and formative sign.

A signet was created that continues to express the closeness to the state of Baden-Württemberg with a contemporary and contextual adaptation of the heraldic animal, while at the same time being able to develop an independence that is appropriate for the target group. The familiar color code of the federal state and its coat of arms was largely retained in order to maintain a high degree of recognizability and assignment.The sign is at the center of the corporate design. It is characterized by explicit geometry and creates visual strength and conciseness through its static construction. 'Enabling' as the central role of MFG Baden-Württemberg: This aspect was directly translated in terms of design - clear and strong contours, a solid structure make MFG clearly recognizable as a reliable institution with its offered funding potentials for the audience, are guiding principles. In its actions, however, MFG sees itself only as a framework provider - the open spaces are filled by the cultural and creative professionals with their own ideas and projects.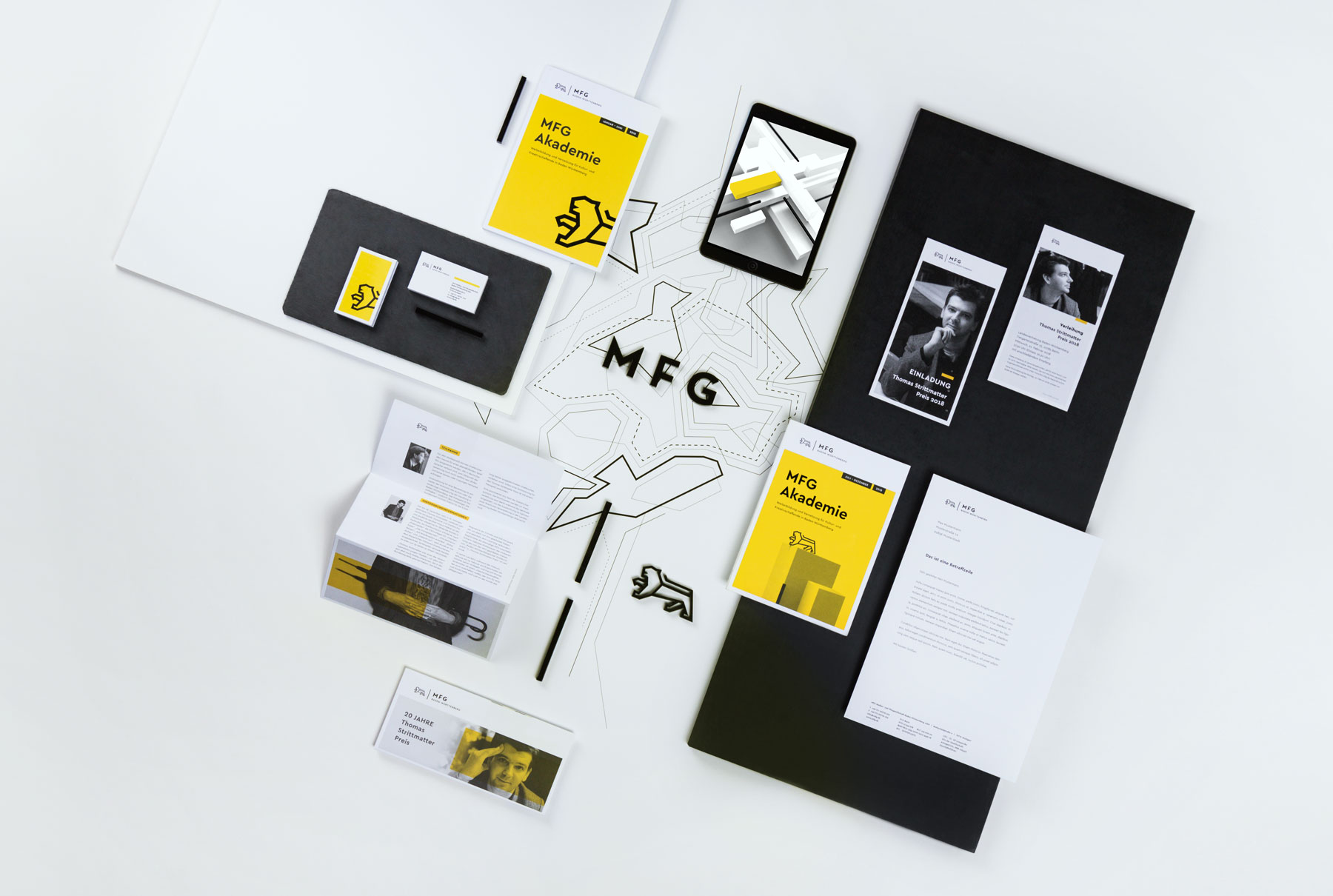 The color scheme 'black-yellow-white' is played out in a presentational and striking manner across all media. Strictly geometrically organized color areas are purely typographically charged with a characterful grotesque. Clarity as a principle - the design does not decorate, but sees itself as a carrier of the content, yet remains present and thus becomes an identification feature.

Before the process, we had many different visual appearances of the diverse MFG themes and project brands, which did not pay off on the umbrella brand MFG Baden-Württemberg. This is now different and we are much more recognizable as a sender - A special and successfully mastered achievement of the new corporate design.
Ester PetriUnit Manager MFG Baden-Württemberg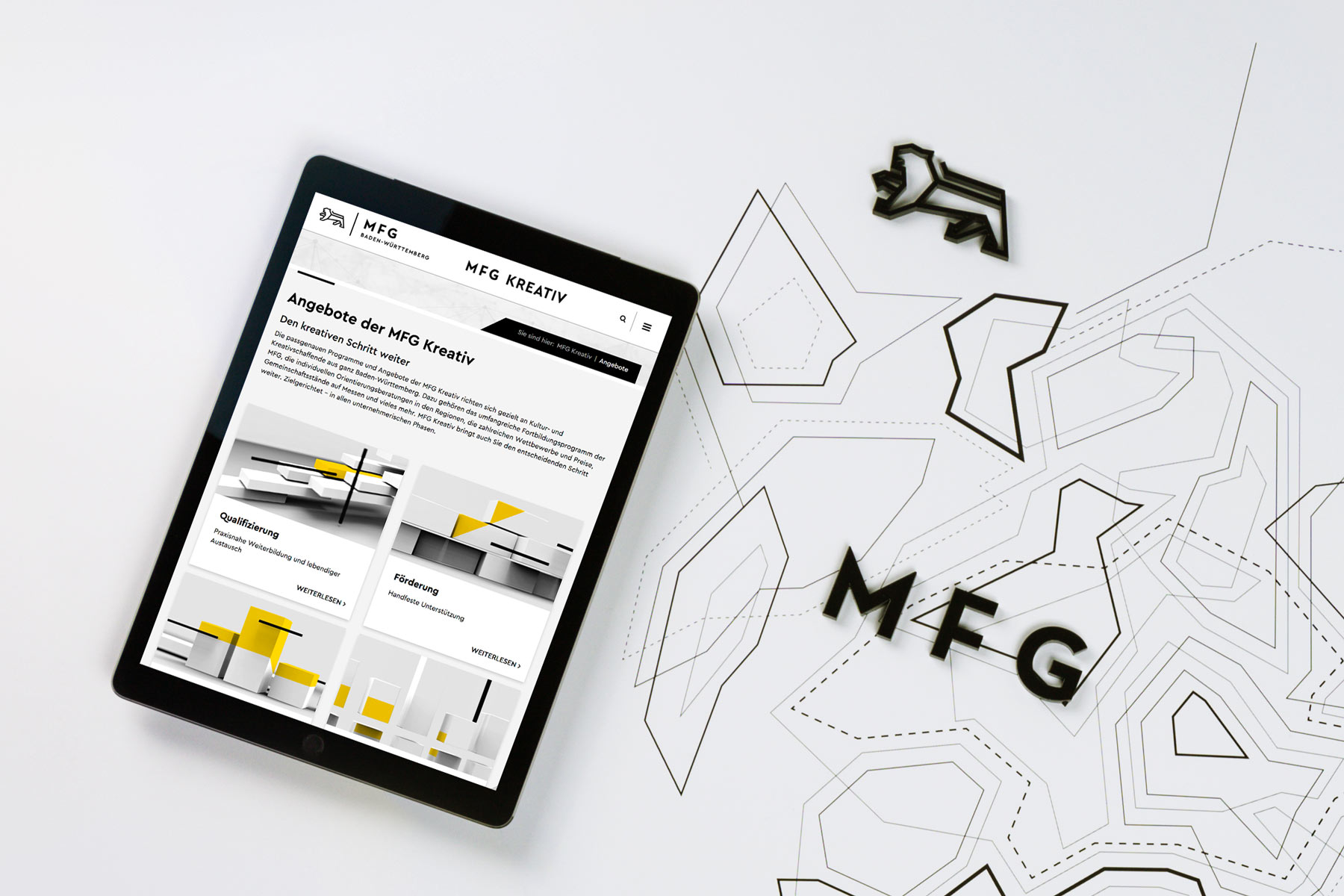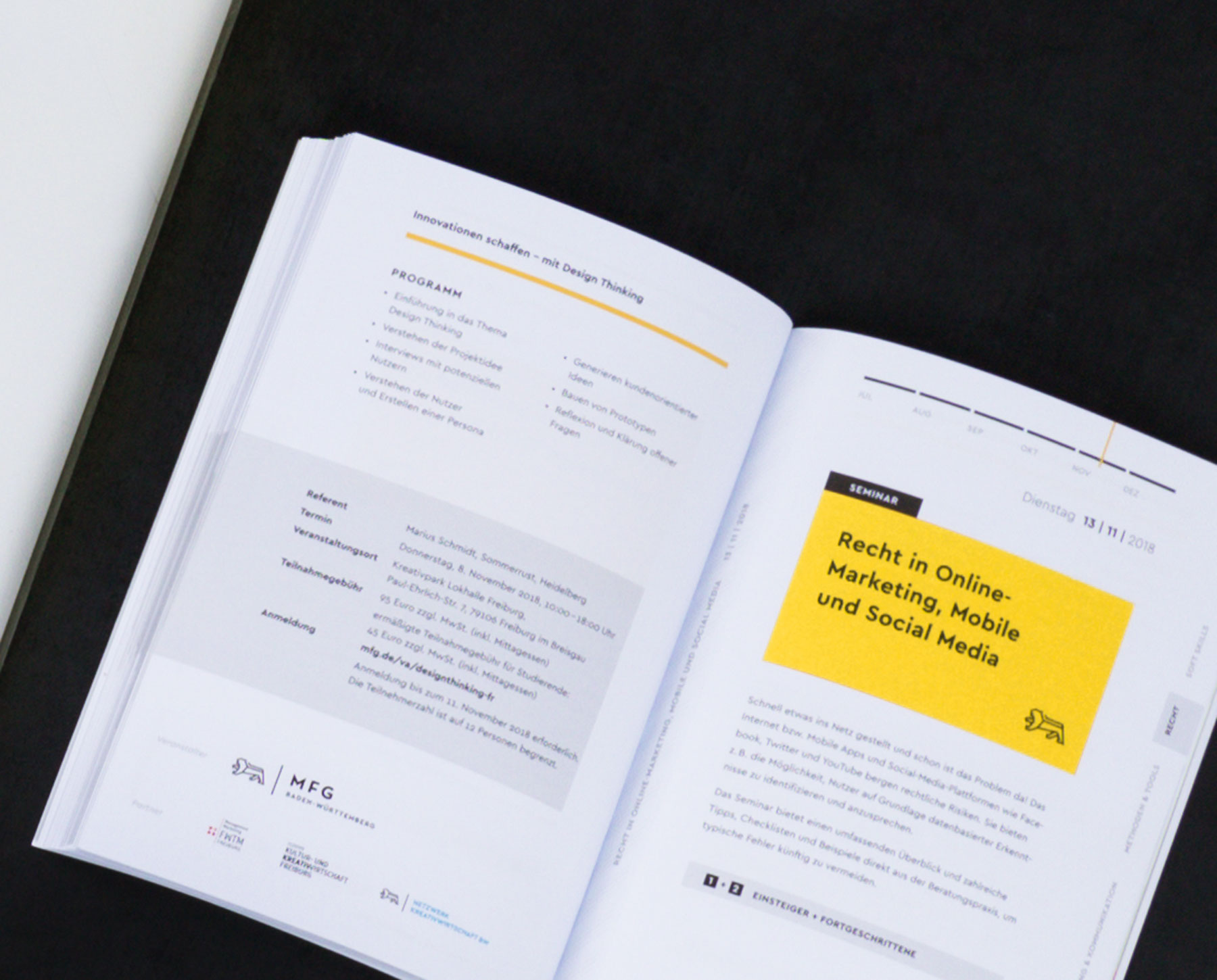 MFG Baden-Württemberg's target group is cultural and creative professionals. What they have in common here is a high, visual standard. In this respect, we are particularly pleased that we have received a great deal of positive feedback in personal conversations and via digital communication channels. Last but not least, our shareholders have also been pleased with the new fresh look of MFG Baden-Württemberg. With the new common umbrella brand logo, the lion, we can present ourselves as a unified company. This is understood and is well received.
Prof. Carl BergengruenManaging Director MFG Baden-Württemberg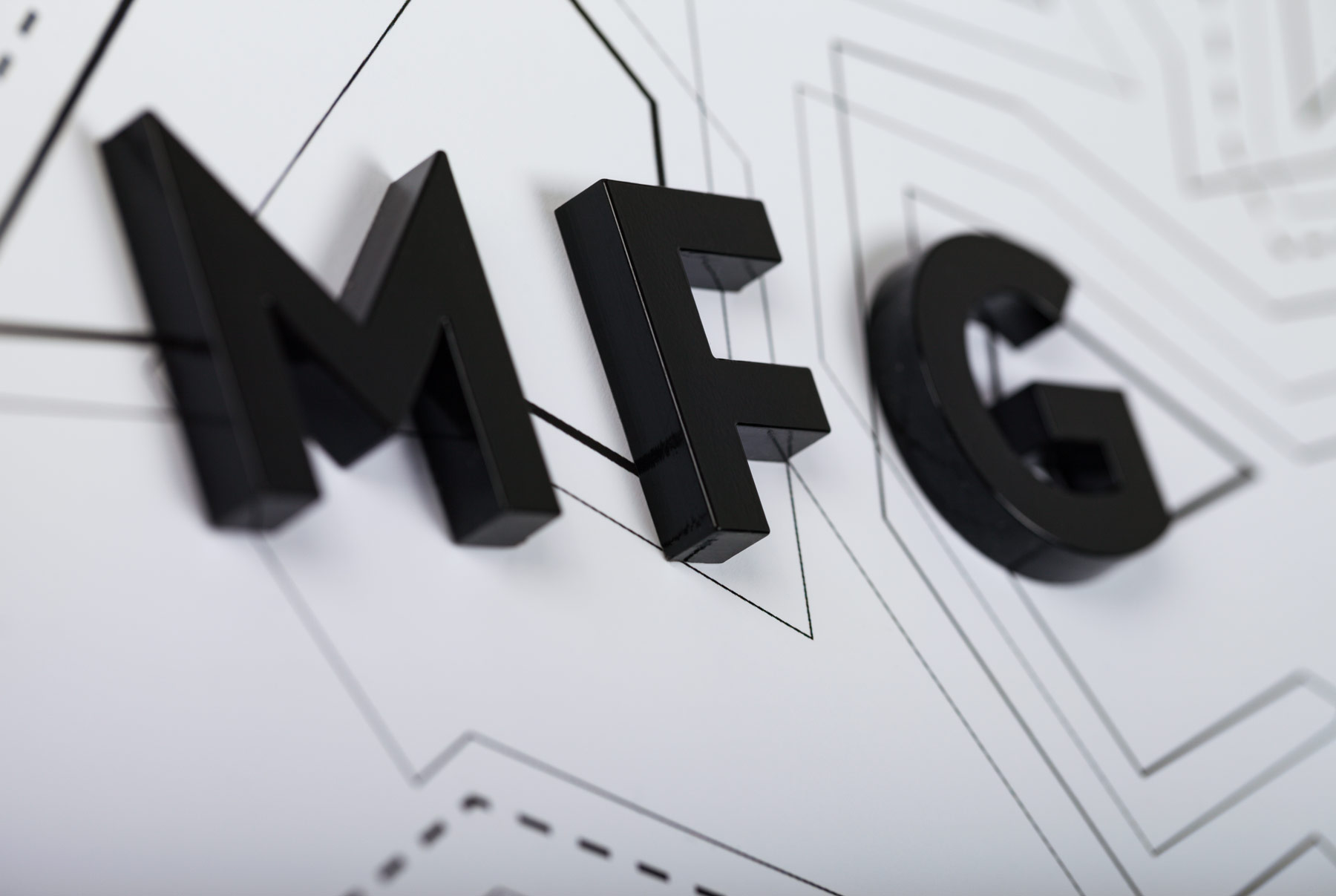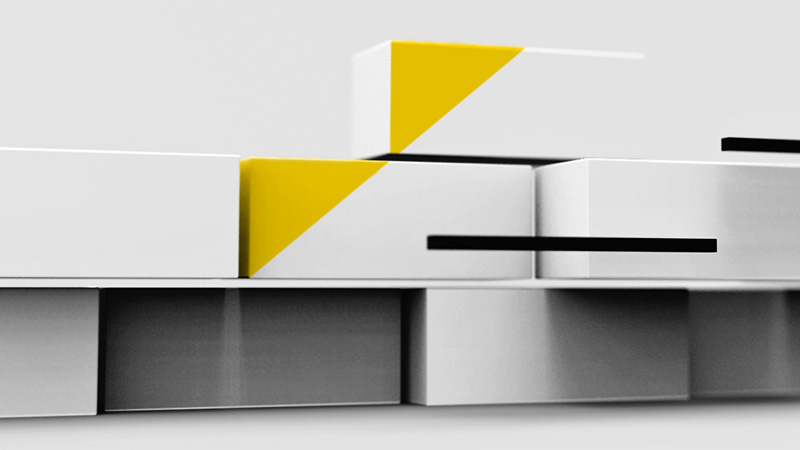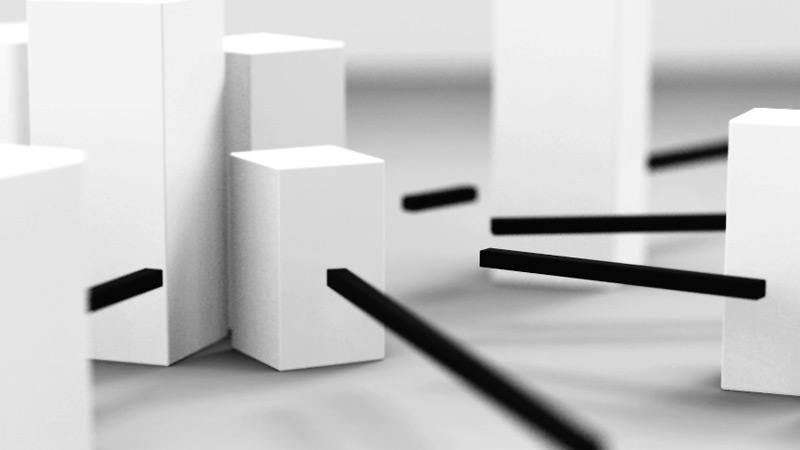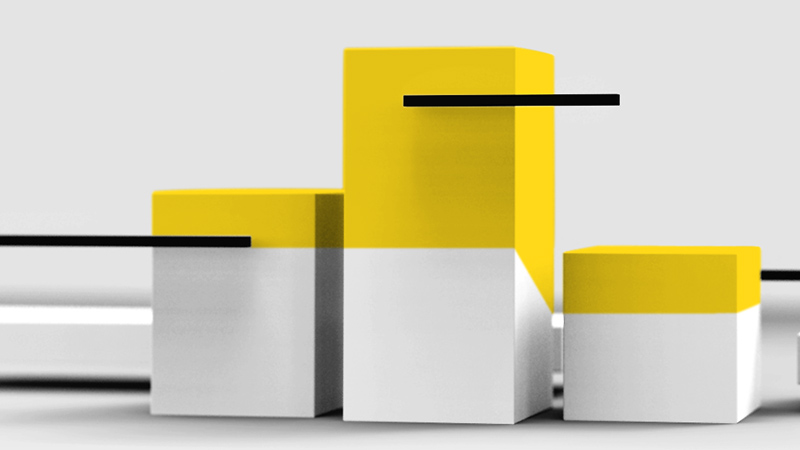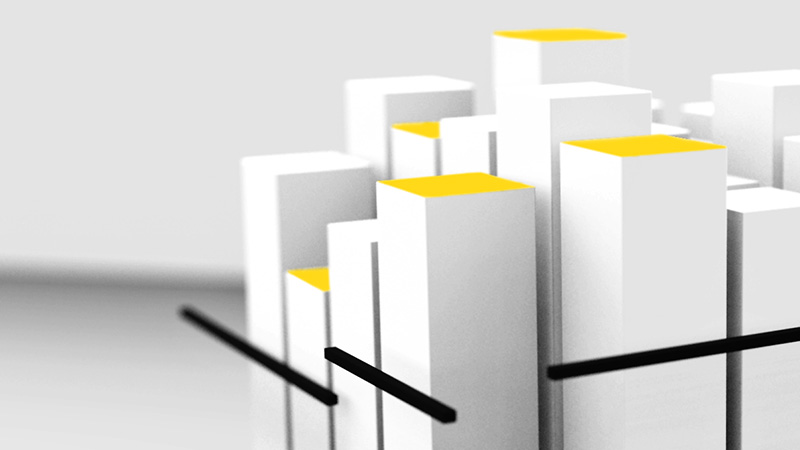 Of course, our corporate design has to work in all media, especially because MFG Baden-Württemberg also uses many different ones, from analog to digital. Our new corporate design has a strong visual power, and it is already apparent that this can be conveyed on various channels, so that we are also prepared for new media that come along. At this point, the clear geometric impression has a decisive advantage. The challenge for us is then "only" to create lively communication on the various channels through positive clarity, reduction and uniformity.
Prof. Carl BergengruenManaging Director MFG Baden-Württemberg
back to portfolio