UNCOVER Exhibition
As part of Mannheim's Innomake Festival 2019, which ostensibly focuses on innovation and sustainability, the UNCOVER Design Festival exhibited a retrospective of past nominations and winners of the associated design award from 2016 and 2018. In line with the context, the aim was to give a stage to ideas with a strong connection to the UN's Sustainable Development Goals (SDGs).

We had the privilege to play a significant role in shaping the exhibition by designing a series of posters, which themselves formed the actual exhibits - the display of the ideas from the competition.

Since the UNCOVER Design Festival appears biennially with a changing graphic design world, it was necessary to develop a design for the series that was as neutral as possible, but still effective and independent for the application, which, starting from the word mark, was kept color-neutral with discreet frame and direction-giving line objects.

The unagitated basic arrangements bring the strong image content and the presence of the sustainability goals listed in color to effect and create an exciting spacial effect. - Especially in the specific exhibition situation, which, starting from the first floor of the creative industries center C-HUB and facing outwards, rather turned the surrounding harbor area into an exciting exhibition space. A strong appearance for important social matters.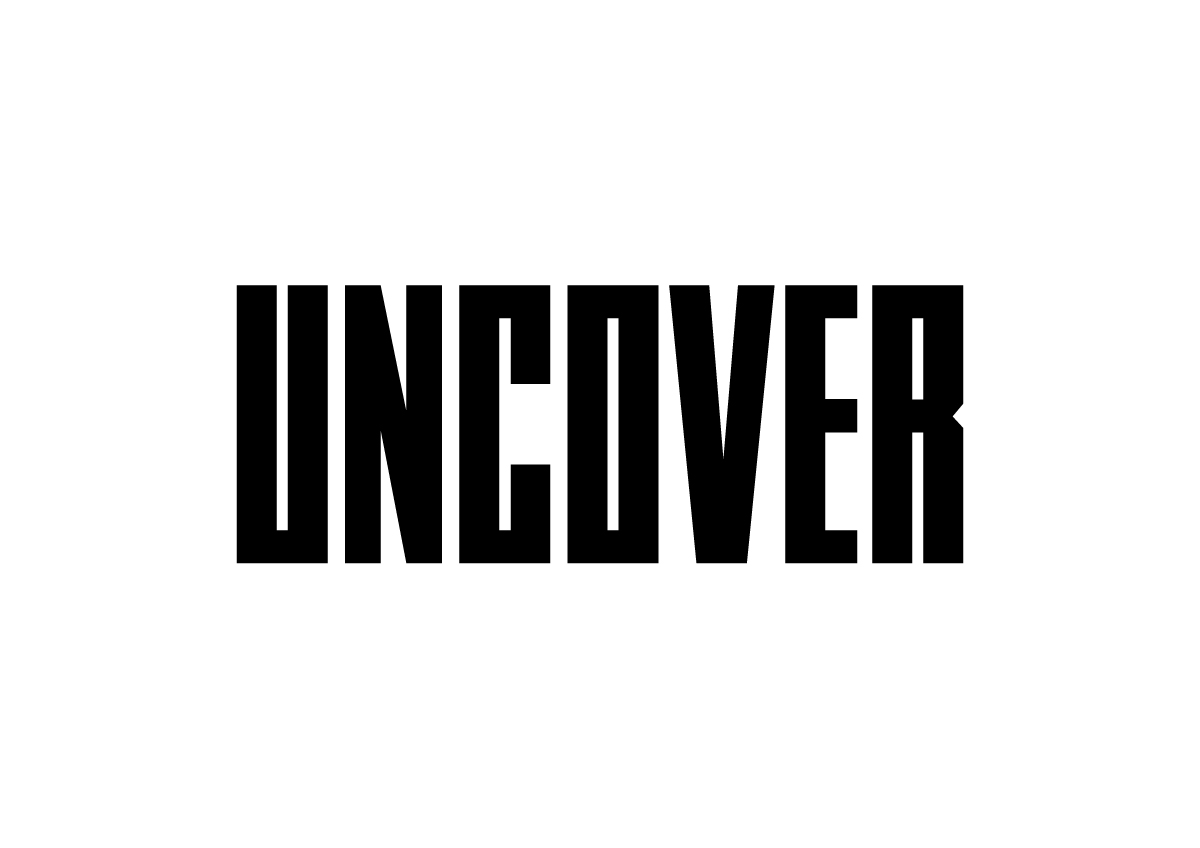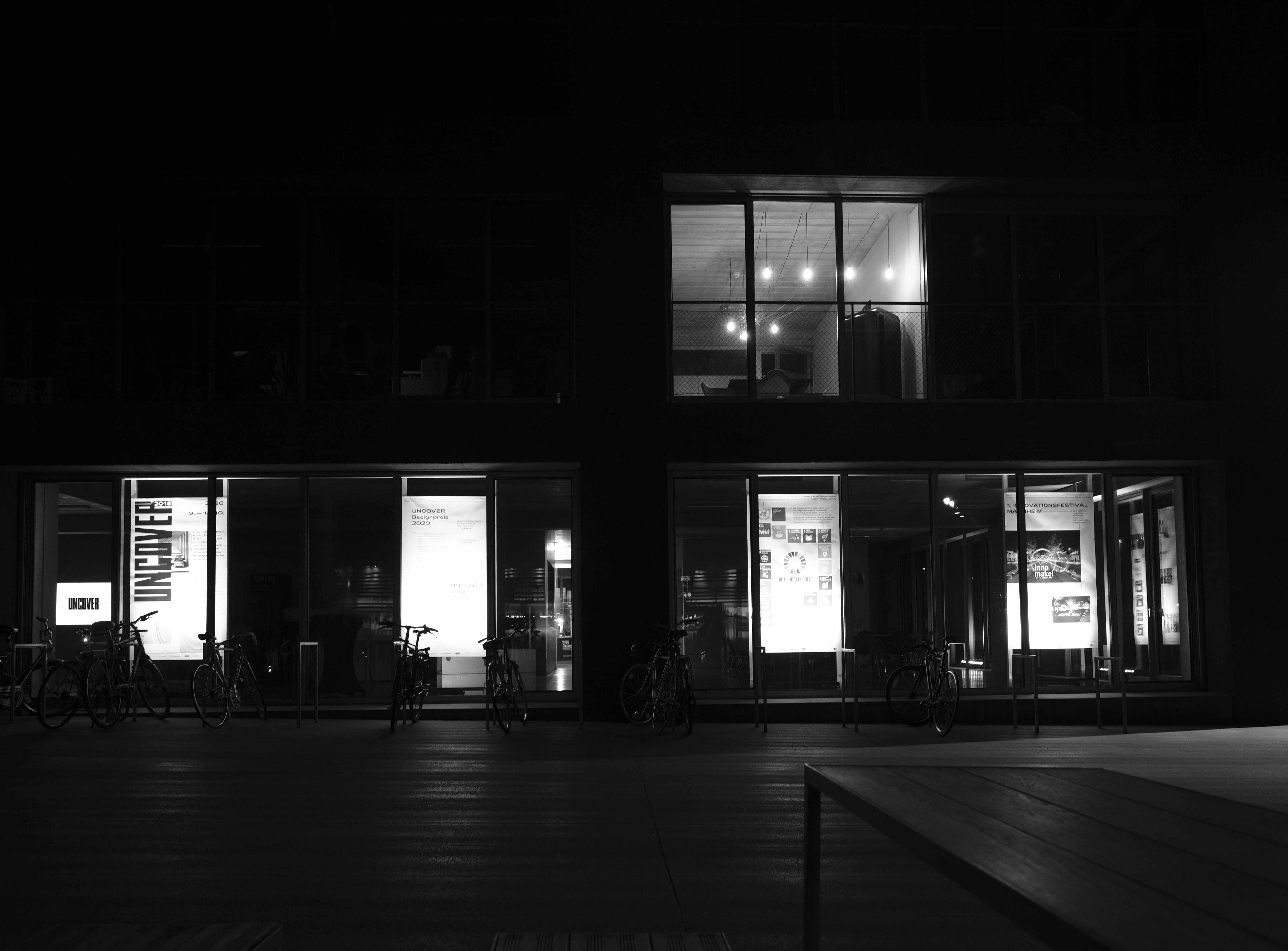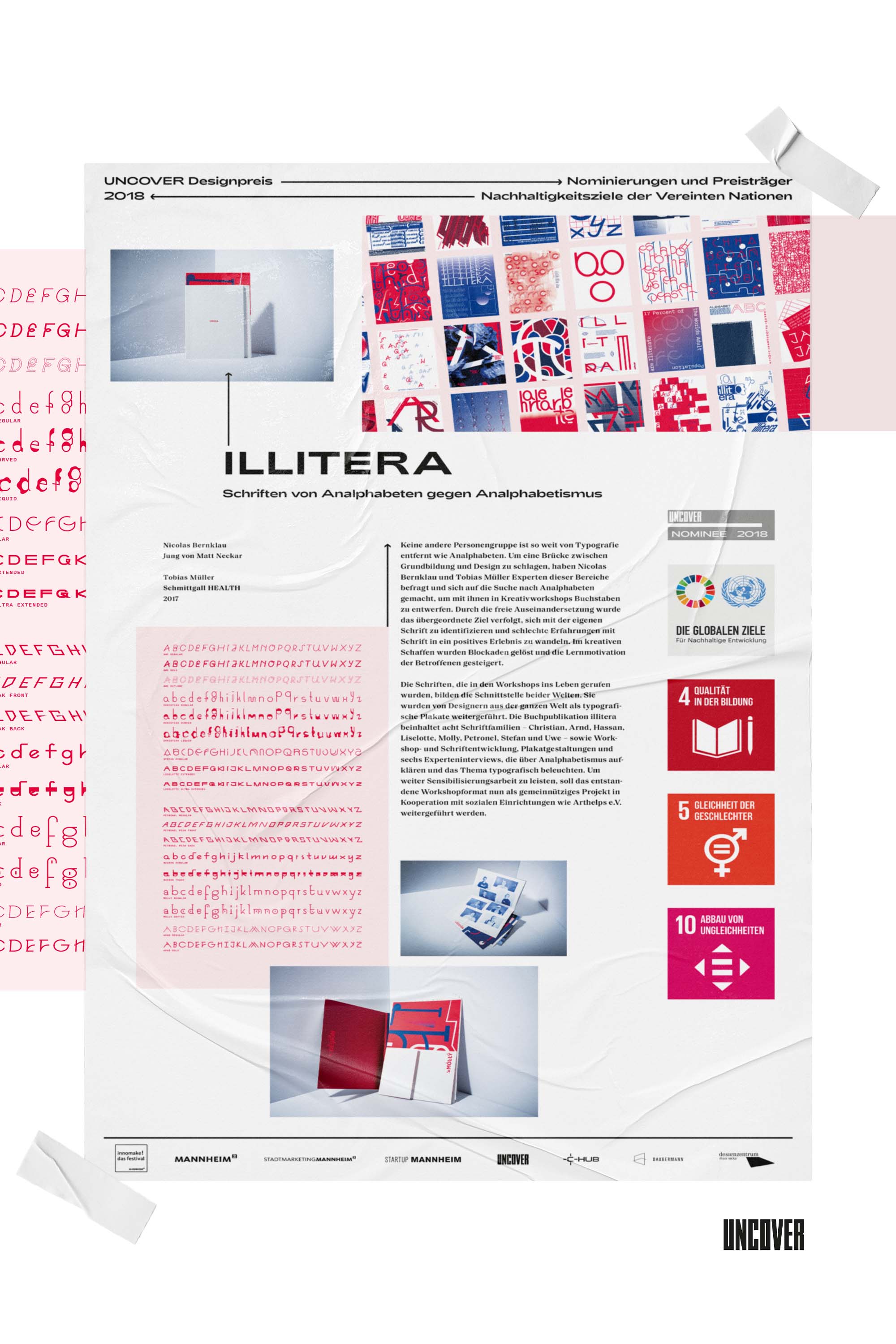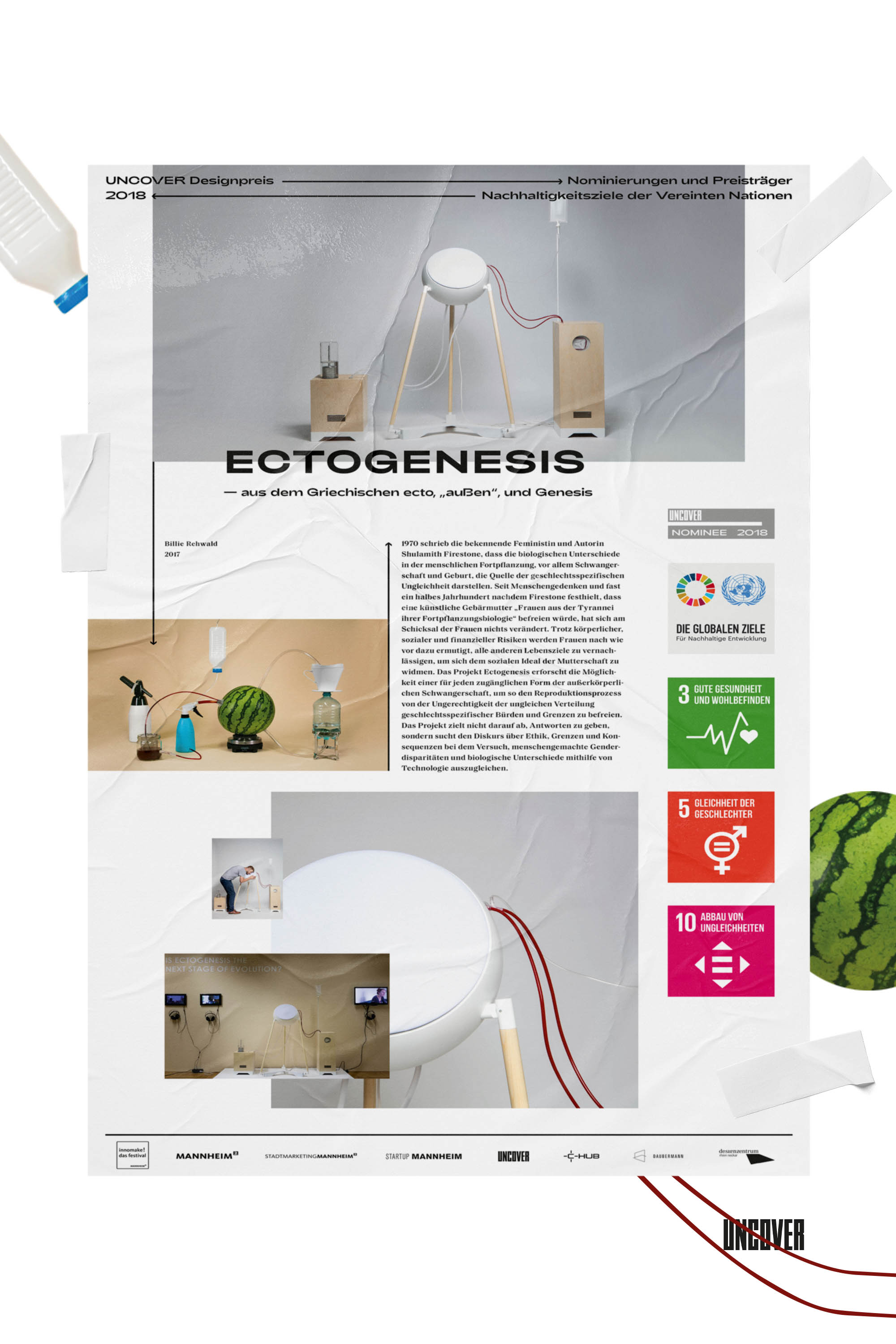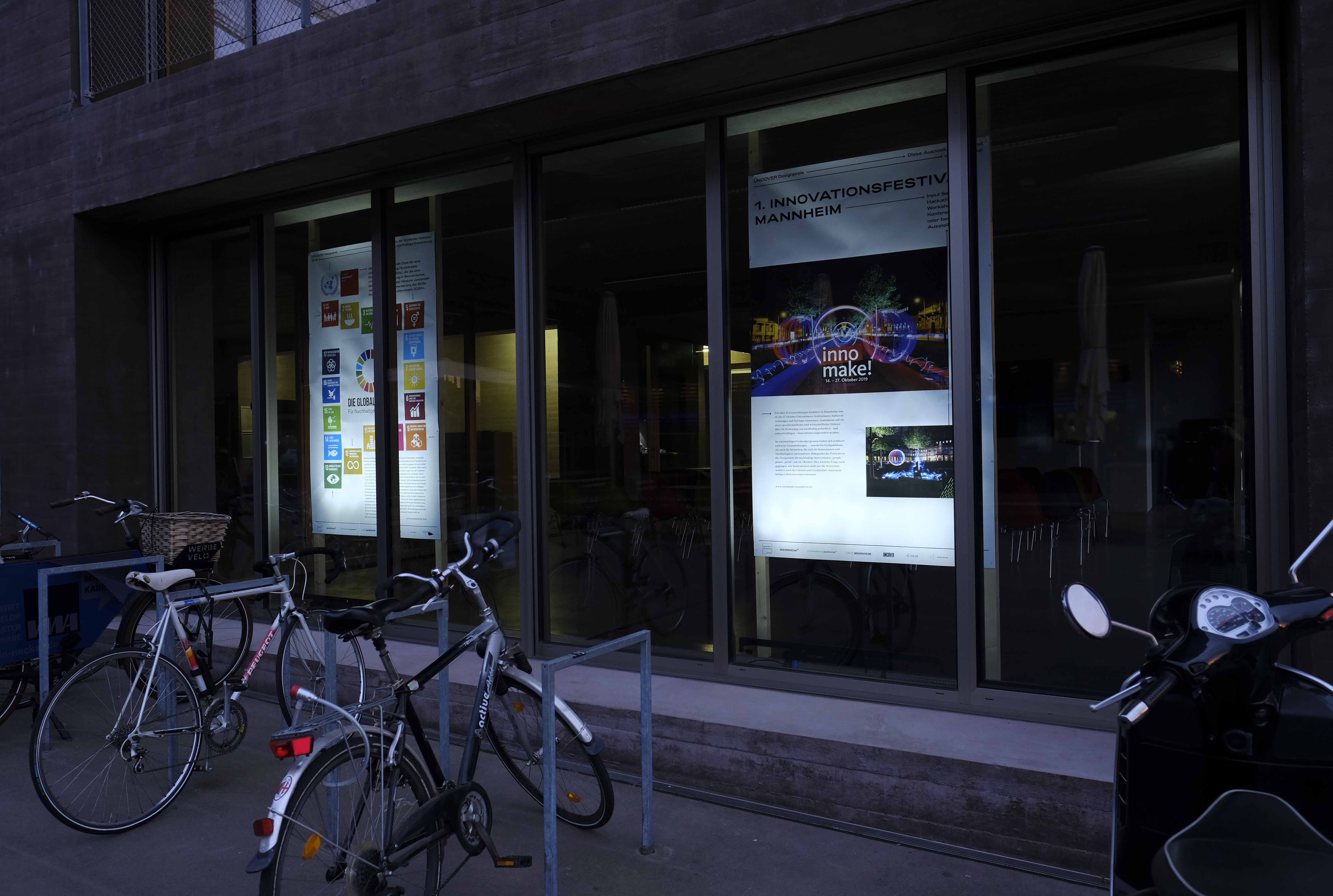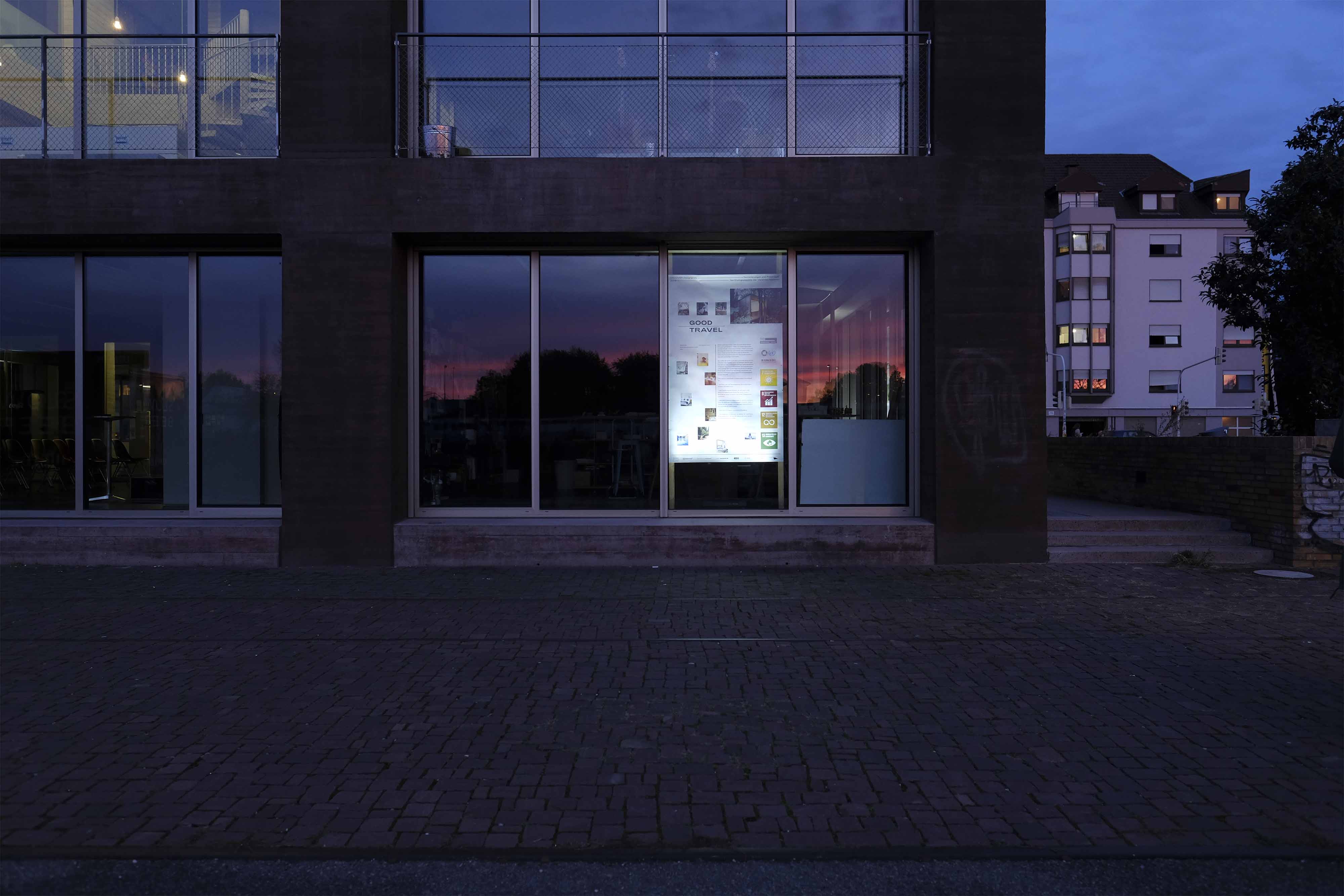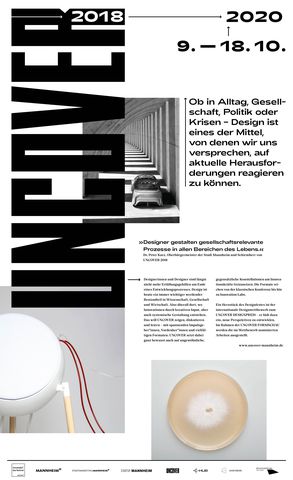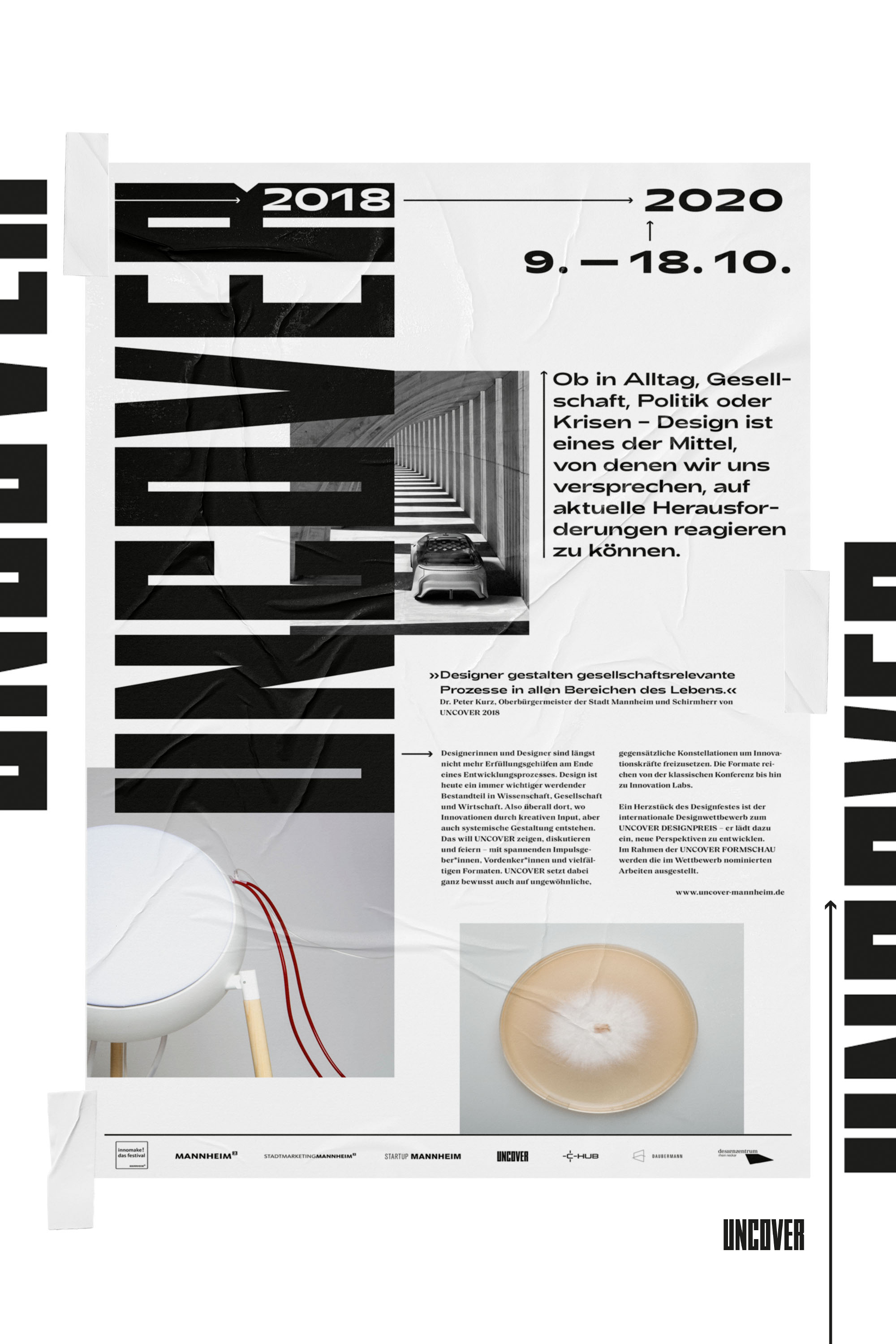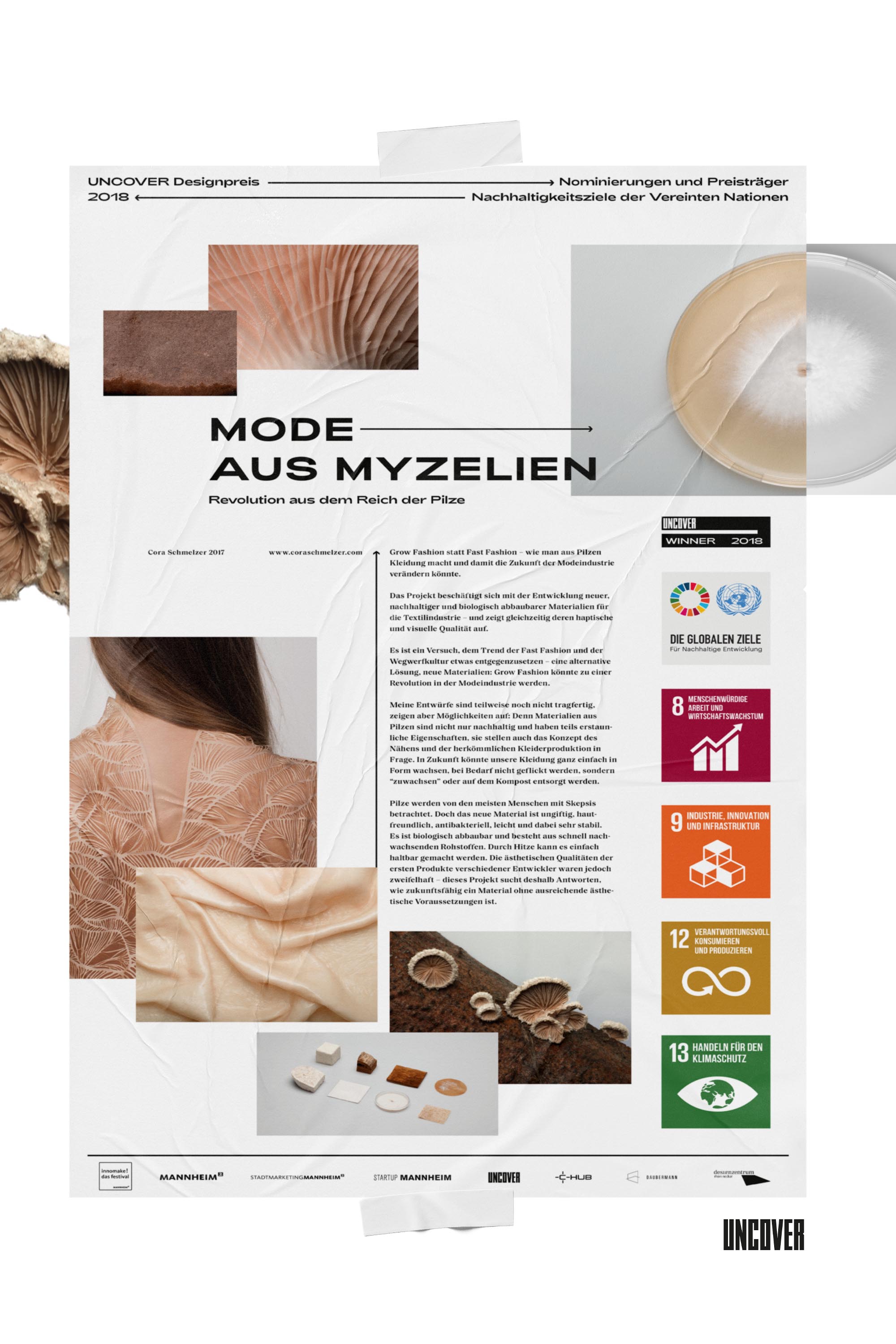 back to portfolio